A Technology Acceptance Model Survey of the Metaverse Prospects
---
The technology acceptance model is a widely used model to investigate whether users will accept or refuse a new technology. The Metaverse is a 3D world based on virtual reality simulation to express real life. It can be considered the next generation of using the internet. In this paper, we are going to investigate variables that may affect users' acceptance of Metaverse technology and the relationships between those variables by applying the extended technology acceptance model to investigate many factors (namely self-efficiency, social norm, perceived curiosity, perceived pleasure, and price). The goal of understanding these factors is to know how Metaverse developers might enhance this technology to meet users' expectations and let the users interact with this technology better. To this end, a sample of 302 educated participants of different ages was chosen to answer an online Likert scale survey ranging from 1 (strongly disagree) to 5 (strongly agree). The study found that, first, self-efficiency, perceived curiosity, and perceived pleasure positively influence perceived ease of use. Secondly, social norms, perceived pleasure, and perceived ease of use positively influences perceived usefulness. Third, perceived ease of use and perceived usefulness positively influence attitude towards Metaverse technology use, which overall will influence behavioral intention. Fourth, the relationship between price and behavioral intention was significant and negative. Finally, the study found that participants with an age of less than 20 years were the most positively accepting of Metaverse technology.
1. Introduction
The deployment of technological innovations in various areas has an effective role in facilitating human life. It has become an essential need since we have entered the era of technological revolutions. Three major technical innovation waves have been recorded from the perspective of end consumers: the arrival of personal computers, the internet, and mobile devices [1]. Virtual reality and augmented reality are examples of technologies that are driving the current fourth wave of computing innovations [2]. The upcoming wave involves Metaverse technology, as illustrated in Figure 1.
Figure 1. Illustration of Metaverse technology.
The Metaverse is a combination of the words meta (prefix meaning beyond) and universe; it combines multiple different virtual spaces (mix of virtual and augmented reality) to express real life using avatars [3]. Although the metaverse does not yet exist in its entirety, metaverse-like features can be found on various platforms that use the virtual reality concept such as Pubg and Fortnite, second life games which allow users to make avatars which already can be used in Metaverse, hold in-game events, and build virtual economies. Through this technology, developers have pushed the boundaries of what a game can be [4]. As new technology is raised, it is important to test its acceptance among users and investigate the variables that may affect the engagement of the new technology.
Researchers in the literature deploy different modeling in real-life applications. For example, the study in [5] uses the multivariate adaptive regression splines model (MARS) and proposed two methods for the MARS knot positioning which are the hill-climbing method, and the hill-climbing method using prior change in RSS information. The study in [6] offers an optimal wind turbine layout in a wind farm using support vector regression guided genetic algorithm, using such a model solve the wind warm layout optimization problem by combining the ability of each individual to adapt itself for better "fitness" with guiding information sampled from a response surface approximated by support vector regression.
Technology acceptance model was proposed by Davis [7]. He states that perceived usefulness and perceived ease of use shape users' attitudes towards technology use [7], and that these attitudes influence users' behavioral intention to actual usage or reject technology. It is a theoretical model that explains and offers a valuable framework for the attitudes toward new technology [8]. Perceived usefulness and ease of use are the most critical variables that influence the use or rejection of new technology, which is also affected by other factors variables. A large number of studies used the technology acceptance model to investigate the attitude of new technologies. The authors of [9] investigated students' attitudes towards E-learning technology and found that the students' perceived usefulness, efficiency, and effectiveness affect the acceptance of the technology. The study in [10] investigates the antecedents to users' decisions to revisit sites relevant to their jobs and found that the ease of understanding and finding affect perceived ease of use and usefulness affected by information quality. The study in [11] investigates the intention to use healthcare information systems and found that service quality, system quality, and information efficiency positively affect the perceived ease of use and usefulness.
Since Metaverse is a mix of virtual reality, augmented reality, and real-life, in this section we will review some of these studies. The study in [12] investigates the intention to use virtual reality and augmented reality technologies in classrooms. It found that technological pedagogical and content knowledge has a significant influence on perceived usefulness and perceived ease of use. In contrast, social norm influenced perceived usefulness, perceived ease of use, ultimately affecting attitudes toward technology use and then behavioral intention. The study in [13] investigates the factors that affect users' intention to use virtual reality in a dynamic learning environment and found that perceived health risk, enjoyment, behavioral control, performance expectancy, self-efficiency were directly or indirectly impact behavioral intention. Ref. [14] investigates the factors that affect the attitude towards training and learning virtual reality technologies, and found that the interactivity of the virtual reality technology positively affects the desire to use it. The study in [15] investigates the factors that influence the intention to use the virtual reality headset and purchase intention and found that variables such as effort expectancy, price effectiveness, and facilitation conditions are the influencing factors that directly determine the purchase intention. The study in [16] used a technology acceptance model on anatomy learning using augmented reality and found that the factors of ease, usefulness, interest, and pleasure have positively affected the intention of use.
2. Materials and Methods

2.1. Research Type
Based on previous related studies [24,25,26], a quantitative survey via a questionnaire was used. A Likert-scale survey was undertaken to investigate people's attitudes towards Metaverse technology by investigating the variables that may affect their attitudes. The questionnaire can be distributed to a large number of participants, it is simple to construct and manage, and respondents have more flexibility in selecting their responses. At the same time, the data analysis can be carried out using computers in a fast and easy way [27]. The methodology used in this research is shown in Figure 2.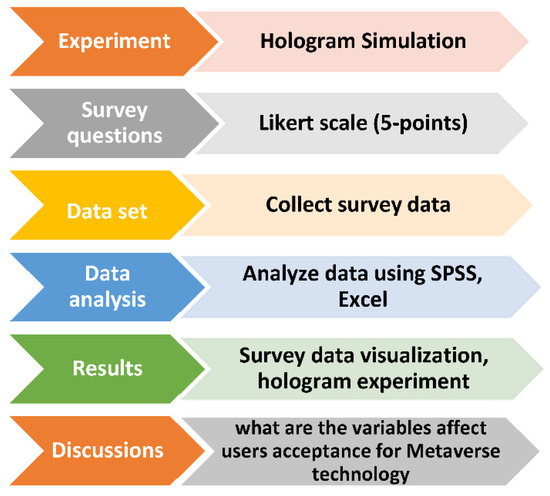 Figure 2. A five steps research methodology.
As shown in Figure 2, the methodology followed a five-stage research process: research and questionnaire design; hologram experiment; data collection; data analysis; and results and discussions.
2.2. Hologram Experiment
2.2.1. Methodology
We experimented with a simple hologram projector based on a video reflection on a 45-degree glass within a woody box. After building the box, we brought a laptop and played one face hologram video from YouTube. Then, we put the laptop upside down over the woody box to get the hologram experience. Note that the box should be placed in a somewhat dark environment to get a better picture while experimenting. The experiment with the hologram projector attracted the people's attention within our institution, the Arab American University. After conducting this experiment, we use to ask people to fill out the survey. The motivation of conducting the hologram experiment is to let the people understand what we mean by Metaverse and put them in the picture of our research idea; it was an approach to encourage people to fill out the survey. By letting them have a hologram experience, we get people's attention and make them curious to ask what is happening. After that, we asked them to fill out the survey.
Figure 3 shows the box we made to simulate the hologram projector. The box consisting of three pieces of wood namely: side 1 (22 cm width * 23 cm height), side 2 (22 cm width * 23 cm height), and the base (32 cm width * 22 cm length). In addition, a piece of glass (30 cm width * 30 cm length) is used as illustrated in Figure 3. After installing side 1 and side 2 on the base, we installed the glass with 45-degree within the woody pieces.

Figure 3. The experimental setup for hologram.
2.2.2. Result
After performing the methodology described in Section 2.2. We use to play one face hologram video on the top of the woody box. Then we put a laptop to perform the Hologram experiment and the results obtained are illustrated in Figure 4, Figure 5 and Figure 6.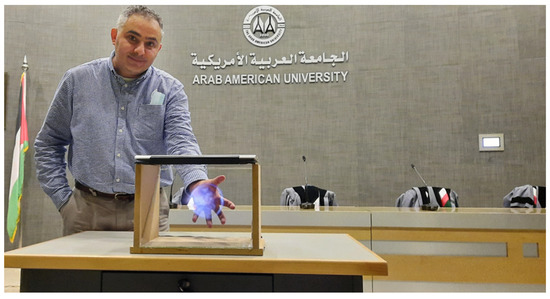 Figure 4. Demonstration of hologram experiment showing the earth.
Figure 5. Demonstration of hologram experiment showing a fish.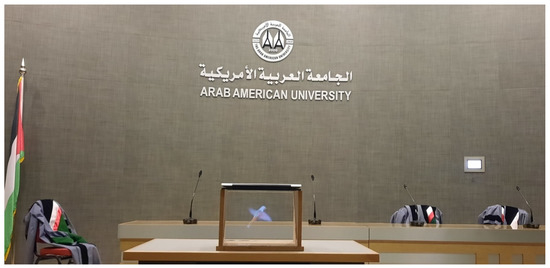 Figure 6. Demonstration of hologram experiment showing a bird.
---
MDPI and ACS Style
Aburbeian, A.M.; Owda, A.Y.; Owda, M. A Technology Acceptance Model Survey of the Metaverse Prospects. AI 2022, 3, 285-302. https://doi.org/10.3390/ai3020018
AMA Style
Aburbeian AM, Owda AY, Owda M. A Technology Acceptance Model Survey of the Metaverse Prospects. AI. 2022; 3(2):285-302. https://doi.org/10.3390/ai3020018
Chicago/Turabian Style
Aburbeian, AlsharifHasan Mohamad, Amani Yousef Owda, and Majdi Owda. 2022. "A Technology Acceptance Model Survey of the Metaverse Prospects" AI 3, no. 2: 285-302. https://doi.org/10.3390/ai3020018